I specialise in bridal and special occasion makeup and hair. My clients (especially my brides) expect and need to look camera-ready until the very end of the day. Therefore, the makeup I use is focused on being hard-wearing and camera friendly. For more information on what I carry in my kit, read below.
The makeup
I use high quality products such as Bobbi Brown, Estee Lauder, Mac, Illamasqua, YSL, Benefit, Laura Mercier and Charlotte Tilbury. Along with other industry professional makeup you may not recognise such as Ben Nye and RCMA. I am definitely not brand loyal because I have found that in practice not one brand is good at everything. In having such a melting pot of brands included in my kit I can offer the best to my clients.
My kit contents is extensive. I pride myself on devoting a lot of time to extensively researching and testing every single product before it is added to my kit.  Sadly, a few of even the most expensive products fail to live up to their hype. Every product in my kit has been proven to work and will give the beautiful finish and have the desired lasting power required.
All makeup is applied professionally creating a flawless, weightless base that will last all day and still look amazing on camera.  Photography is a big part of weddings, so I only use makeup that works in harmony with flash photography.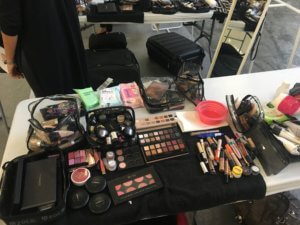 The lighting
The perfect time to apply your makeup is during daylight hours.
In reality, especially on my wedding jobs, good lighting isn't always possible. This often is down to poor lighting in hotel rooms or the lack of natural light available.  Bad lighting can lead to mismatched foundation and makeup not being blended as desired so it is essential that I carry my own and see it just as important as having my makeup brushes!
Carrying my light ensures that wherever you get ready, the shadows will be banished and you will have the best lighting for me to be able to apply your makeup to perfection!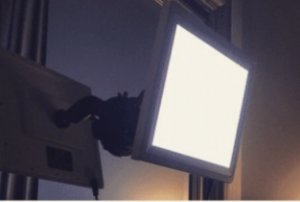 Have any questions?
Please see my FAQ page or alternatively contact me via my contact form.